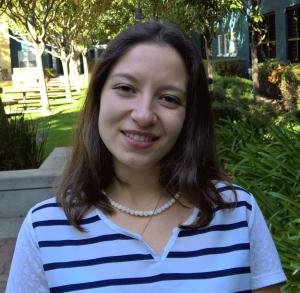 Bio
:
Radmila (Lale) holds an MA in Hispanic Literature from the University of Oklahoma and currently works and conducts research at the doctoral level at the University of California, Santa Barbara. Lale is a regular contributor for the review Latin American Literature Today and serves as a production editor for Spanish and Portuguese Review.
Lale's primary research interest is the 21st century Boom of Mexican graphic narrative and the historical tradition of Mexican graphic art as a social revolution. Lale also works with literary translation and is currently working on a book-length project of the poetry of Kosta Racin, the founder of Macedonian modern poetry.
Outside of academia, Lale works on graphic design, web development and social media promotion.  
Research
:
20th and 21st century Mexican Literature; Graphic narrative; People's Graphic Workshop; Translation; Digital publishing