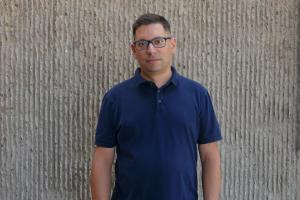 Specialization
:
Portuguese, Brazilian and Luso-African Literatures and Cultures, Literary Theory, Comparative Literature, Environmental Criticism, Medical Humanities. 
Education
:
(2014) Ph.D., University of Évora
(2004) Licenciatura, University of Coimbra.
Bio
:
I am an Associate Professor in the Spanish and Portuguese Department at the University of California, Santa Barbara. My teaching and research interests revolve around Afro-Luso-Brazilian literary and cultural studies. Drawing on a comparative and interdisciplinary approach, I am interested in an eclectic range of topics, such as environmental criticism, cultural history, literary theory, Portuguese American literature, decolonial studies, and medical humanities. I am the author of Depressão e Psicoterapia em António Lobo Antunes: Qualquer coisa que me ajude a existir (LeYa/Texto, 2019), Livros que respiram: pensamento ecológico e solidariedade nas literaturas em português (Coimbra University Press, 2021) and Ecofagias I. Portugal (Gradiva, 2023), as well as co-editor of Mike Tyson para Principiantes, antologia poética de Rui Costa (Assírio & Alvim, 2017) and Primeira Antologia de Micro-ficção Portuguesa (Exodus, 2008).