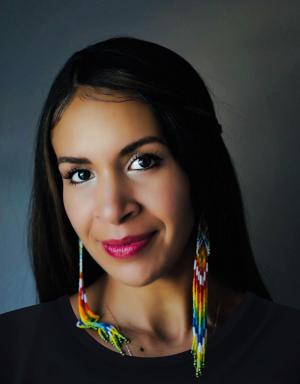 Lecturer - Spanish language
Education
:
M.A. in Hispanic Literature (University of New Mexico)
Ph.D. in Spanish and Portuguese (University of New Mexico)
Bio
:
Kiley Guyton Acosta is an ethnographer of Afro-Latinx expressive culture. Her research focuses on intersections of feminism, social justice artivism (art activism), and African diaspora identities in Cuba, Brazil and the Caribbean diaspora communities of the United States. She holds a Ph.D. (2013) and an M.A. (2005) from University of New Mexico. Kiley is an experienced Spanish language instructor with a multi-disciplinary teaching background in the humanities.  At UCSB, she lectures in the Department of Spanish and Portuguese and has developed original undergraduate seminars in Black Studies and Feminist Studies, including Afro-Latin@s in the United States: Creating Identity on the Color Line and Voices of the Diaspora: Theorizing Hemispheric Black Feminism. Over the past decade, Kiley has garnered acclaim as a cultural interpreter, working alongside renowned artists, musicians and activists throughout the U.S. and Latin America on antiracism initiatives such as Afro-Cuban Voices. She continues to collaborate with the Smithsonian Institution as a bilingual Folklife Festival presenter and currently serves as International Representative of Ojundegara, Cuba's award-winning Arará folkloric cultural ensemble.